Youth Entrepreneurship Good Practices POT
We think young people are more empowered when getting in touch with the success stories of other young entrepreneurs like themselves. "If they could, I also can": This way of thinking works here.
​
As the main output of this long-run project, we collected and created this Good Practices Pot, which will serve as an entrepreneurship handbook of success stories. With this pot, we aim also to inspire youth, empower them to start their own businesses and consolidate youth around Europe and spread solidarity through business.
VOX Marketing / Moldova
---
VOX Marketing is helping the entrepreneurs to get clients online with efficiency and strategy.
Service Business / products with no physical form
Online marketing services and training
VOX Marketing is helping the entrepreneurs to get clients online with efficiency and strategy. To obtain these goals we create: • An online profitable school; • A logo and a visual identity; • A website that sells; • A landing page that sells; • Photo & Video production; • Growth of the Facebook, Instagram and LinkedIn audience; • Copywriting and email marketing. Our 5 years experience is helping us develop small and medium-sized enterprises. I was able to start the business due to my best competence - marketing. The main reason is the freedom I got and the possibility to be a creator. Each time the things go well or I make a mistake, I learn a lesson - then I realize it's a success. Success for me is to create and to evolve, this is a daily continuous process. I'm planning to create a couple of online courses for the newbie entrepreneurs, that would help them learn how to promote themselves. During the pandemic a lot of entrepreneurs reduced their marketing budget. A practical course would give them the skill to do the marketing job for their businesses themselves. As a result, it would turn out into a community of young entrepreneurs willing to grow their businesses. http://voxmarketing.md/
https://www.facebook.com/voxmarketing.md/
https://www.instagram.com/voxmarketing_/ E-mail: info@voxmarketing.md
Oxana Camerzan, Founder and CEO, camerzan.oxana22@gmail.com, +37368591974 VOX Marketing was registered in November 2018. It activates in Chişinău, Republic of Moldova. The founder of the company - Oxana Camerzan is a professional marketer. She launched the start-up after she has gained experience and knowledge in marketing. Being passionate about marketing she was sure she can help other entrepreneurs grow their businesses and their personal brand.

During the last 2 years over 24 brands were promoted by her and the figure is growing every quarter.
---
PicsArt / Armenia
---
Service Business / products with no physical form IT sector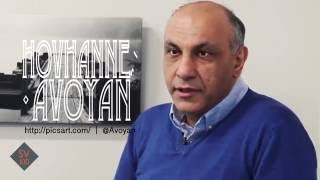 PicsArt is one diverse community, where people can share and create art together, regardless of skill level, language, or interests. PicsArt has huge arsenal of creative tools, collages and video editors. PicsArt was actually the result of a conversation with ten-year-old daughter with his father (CEO, Hovhannes Avoyan). Years ago, she came to him in tears after some classmates made fun of her artwork. After being bullied, his daughter didn't feel like she had a safe space to experiment with creativity. She was stuck. This was exactly what sparked a utopian idea for Hovhannes. PicsArt started in 2012 and grew to 45 million monthly active creators in just two years, and that was only the start as more and more tools where going to be developed. Plans for 2020/2021 are to make a website with the same features as mobile we have on application. PicsArt Photo Studio, picsart.com
---
Di Biaggio NY / Northern Macedonia
---
Manufacturing Business /production Sportswear production I ove sportswear and wanted my business to have also social impact to the community where we are located in the Balkans. I plan to reach to zero waste, make new collections and work with charities. www.dibiaggiony.mk fb Di Biaggio NY Instagram : dibiaggiony Maria Dibiaggio +38971753334 email: dibiaggiony@gmail.com
---
Expert Driver / Romania
---
Expert Driver - a driving school about safety and dedication Service Business / products with no physical form Education Services The business started based on the need of safety on road and gaining confidence as beginners. It started as a family business, my dad being a driving teacher for 13 years. Expert Driver brings together people willing to learn and calm manners of teaching. We rely on the technology that we use and the materials that we provide, building a friendship with the customer. I started thinking about my business when I realized that teenagers are craving for speed and adrenaline, having a lack of responsibility for their lives and others' drivers. I wanted to offer for the beginners the feeling of having trust in their strengths and confidence. I base most of the knowledge they gain not only for the exams they have no take, but also on practical examples and situations on the road. Once I was a beginner and started the courses, I observed that owners of other driving schools are not interested in building a long-term customer relationship and not providing long-term benefits. I wanted my customers to feel that close to the teachers and staff, so they will call us to say hello because they miss us. A driving school will always work because people will never stop using cars. Nowadays, people are sick of business owners who are running for money. They want to feel that they belong and also to learn in a relaxing and friendly environment. I've seen that their interest is rising by offering technological methods and more simple ways of studying the law. As easy we make their process of learning, as happy they become. Customer care relationship will always be successful if it's done with full dedication and real interest. My future goal involves using a virtual simulator for situations that are meat in reality. Making customers' experience closer to the reality makes them more prepared and aware of the risks they have to face. Facebook : https://m.facebook.com/profile.php?id=107748227524674&ref=content_filter Instagram : https://www.instagram.com/expert_driver_pn/?hl=ro Website : www.expertdrivernt.ro Phone number : +40771161425 E-mail: expertdriverglobal@gmail.com Cooperation: Codrina-Ioana Andronache, andronache.codrina@yahoo.com, +40741175559
---
InfinityGreece / Greece
---
Social Entrepreneurship
Marketing Services & Education about marketing We are a social enterprise and we love digital marketing! We create educational and volunteering projects including youth to empower people in digital media, while we also provide digital marketing services to local businesses. I always loved media and advertising while I was a student, so when I joined university I decided to start a media portal where we could all create and publish content. Some months later came the moment when I realised that people don't really need another students' media channel, but they were joining the team to discover things about themselves, experiment and gain soft and hard skills on digital media. This was the point when we started thinking of an organization that can really help other youngsters develop themselves. When it started gaining attention from local media and too many applications for new volunteers. I still knew that there was a lot of work to be done, and still there is a lot to be done till we really succeed. Turning the business into a sustainable environment for personal development, networking and interacting even more with the local community and other teams. Turning the business into a sustainable environment for personal development, networking and interacting even more with the local community and other teams. https://infinitygreece.com/ fb.com/infinitygreece https://www.instagram.com/infinity_greece/ https://www.linkedin.com/company/infinitygreececom Email: info@infinitygreece.com
John Harhas, JohnHarhas@gmail.com, +30 6989238149
---
Mparmpa Antreas / Cyprus
---
Merchandising Business / Buy and sell Farmers Market We are a fruit market store selling fruits and vegetables. Our difference is that we sell directly by farmers to consumers. We sell fresh local fruits and vegetables housed in our stores open year-rounds. I started my business because I saw an opportunity in our local area regarding the provision of fresh fruits. The is an increasing trend in healthy foods. Moreover, our business model of buying directly from farmers and overlapping mediators give us the opportunity to offer reduced prices to our customers. After the opening of our first store and the positive comments from our customers. Our plan is to open two more fruit markets and to become established selling point of fresh fruits and vegetables. https://www.facebook.com/MparmpaAntreas/
c.hadjicostis@akfreshness.com Constantinos Hadjicostis
---
Dark Restaurant Tenebris / Bulgaria
---
Hybrid Business
Restaurant
A Story of Senses
Imagine completely eliminating the visual input and relying solely on your other senses. Human behaviour and interactions completely change. Spending two hours with your friends laughing, having the time of your life and enjoying the unique experience. Now add a 5-course, state-of-the-art menu combined with an exquisite drink selection, that will take you on a revolutionary sensory journey. A once-in-a-lifetime adventure discovering tastes, people and yourself in a way you have never imagined. It was a dream of mine. A business with a cause, and a cause that is a working business. I have always been a fan of getting oneself outside the comfort zone and this idea is exactly about that. Turning the table around, so a seeing person is completely helpless and led by a blind person. The visually impaired are more capable than the rest given the right conditions. Success moment The moment I realized the team I had is my biggest asset. We have overcome so many challenges, especially in the beginning. That spirit combined with the motivation to do something meaningful, created an environment, that the client can feel is something different, something superb. Future plans To broaden our horizons to other businesses and also open another restaurant in a different country. www.tenebris.bg
booking@tenebris.bg
Plamen Veselinov
---
---