Youth Entrepreneurship Good Practices POT
We think young people are more empowered when getting in touch with the success stories of other young entrepreneurs like themselves. "If they could, I also can": This way of thinking works here.
​
As the main output of this long-run project, we collected and created this Good Practices Pot, which will serve as an entrepreneurship handbook of success stories.
With this pot, we aim to inspire youth, empower them to start their own businesses and consolidate youth around Europe and spread solidarity through business.
VOX Marketing / Moldova
---
VOX Marketing is helping the entrepreneurs to get clients online with efficiency and strategy.
Service Business / products with no physical form
Online marketing services and training
VOX Marketing is helping the entrepreneurs to get clients online with efficiency and strategy. To obtain these goals we create: • An online profitable school; • A logo and a visual identity; • A website that sells; • A landing page that sells; • Photo & Video production; • Growth of the Facebook, Instagram and LinkedIn audience; • Copywriting and email marketing. Our 5 years experience is helping us develop small and medium-sized enterprises. I was able to start the business due to my best competence - marketing. The main reason is the freedom I got and the possibility to be a creator. Each time the things go well or I make a mistake, I learn a lesson - then I realize it's a success. Success for me is to create and to evolve, this is a daily continuous process. I'm planning to create a couple of online courses for the newbie entrepreneurs, that would help them learn how to promote themselves. During the pandemic a lot of entrepreneurs reduced their marketing budget. A practical course would give them the skill to do the marketing job for their businesses themselves. As a result, it would turn out into a community of young entrepreneurs willing to grow their businesses. http://voxmarketing.md/
https://www.facebook.com/voxmarketing.md/
https://www.instagram.com/voxmarketing_/ E-mail: info@voxmarketing.md
Oxana Camerzan, Founder and CEO, camerzan.oxana22@gmail.com, +37368591974 VOX Marketing was registered in November 2018. It activates in Chişinău, Republic of Moldova. The founder of the company - Oxana Camerzan is a professional marketer. She launched the start-up after she has gained experience and knowledge in marketing. Being passionate about marketing she was sure she can help other entrepreneurs grow their businesses and their personal brand.

During the last 2 years over 24 brands were promoted by her and the figure is growing every quarter.
---
PicsArt / Armenia
---
Service Business / products with no physical form IT sector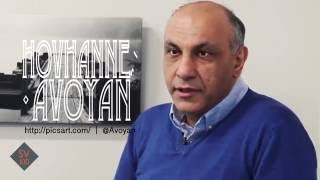 PicsArt is one diverse community, where people can share and create art together, regardless of skill level, language, or interests. PicsArt has huge arsenal of creative tools, collages and video editors. PicsArt was actually the result of a conversation with ten-year-old daughter with his father (CEO, Hovhannes Avoyan). Years ago, she came to him in tears after some classmates made fun of her artwork. After being bullied, his daughter didn't feel like she had a safe space to experiment with creativity. She was stuck. This was exactly what sparked a utopian idea for Hovhannes. PicsArt started in 2012 and grew to 45 million monthly active creators in just two years, and that was only the start as more and more tools where going to be developed. Plans for 2020/2021 are to make a website with the same features as mobile we have on application. PicsArt Photo Studio, picsart.com
---
Di Biaggio NY / North Macedonia
---
Manufacturing Business /production Sportswear production I ove sportswear and wanted my business to have also social impact to the community where we are located in the Balkans. I plan to reach to zero waste, make new collections and work with charities. www.dibiaggiony.mk fb Di Biaggio NY Instagram : dibiaggiony Maria Dibiaggio +38971753334 email: dibiaggiony@gmail.com
---
Expert Driver / Romania
---
Expert Driver - a driving school about safety and dedication Service Business / products with no physical form Education Services The business started based on the need of safety on road and gaining confidence as beginners. It started as a family business, my dad being a driving teacher for 13 years. Expert Driver brings together people willing to learn and calm manners of teaching. We rely on the technology that we use and the materials that we provide, building a friendship with the customer. I started thinking about my business when I realized that teenagers are craving for speed and adrenaline, having a lack of responsibility for their lives and others' drivers. I wanted to offer for the beginners the feeling of having trust in their strengths and confidence. I base most of the knowledge they gain not only for the exams they have no take, but also on practical examples and situations on the road. Once I was a beginner and started the courses, I observed that owners of other driving schools are not interested in building a long-term customer relationship and not providing long-term benefits. I wanted my customers to feel that close to the teachers and staff, so they will call us to say hello because they miss us. A driving school will always work because people will never stop using cars. Nowadays, people are sick of business owners who are running for money. They want to feel that they belong and also to learn in a relaxing and friendly environment. I've seen that their interest is rising by offering technological methods and more simple ways of studying the law. As easy we make their process of learning, as happy they become. Customer care relationship will always be successful if it's done with full dedication and real interest. My future goal involves using a virtual simulator for situations that are meat in reality. Making customers' experience closer to the reality makes them more prepared and aware of the risks they have to face. Facebook : https://m.facebook.com/profile.php?id=107748227524674&ref=content_filter Instagram : https://www.instagram.com/expert_driver_pn/?hl=ro Website : www.expertdrivernt.ro Phone number : +40771161425 E-mail: expertdriverglobal@gmail.com Cooperation: Codrina-Ioana Andronache, andronache.codrina@yahoo.com, +40741175559
---
InfinityGreece / Greece
---
Social Entrepreneurship
Marketing Services & Education about marketing We are a social enterprise and we love digital marketing! We create educational and volunteering projects including youth to empower people in digital media, while we also provide digital marketing services to local businesses. I always loved media and advertising while I was a student, so when I joined university I decided to start a media portal where we could all create and publish content. Some months later came the moment when I realised that people don't really need another students' media channel, but they were joining the team to discover things about themselves, experiment and gain soft and hard skills on digital media. This was the point when we started thinking of an organization that can really help other youngsters develop themselves. When it started gaining attention from local media and too many applications for new volunteers. I still knew that there was a lot of work to be done, and still there is a lot to be done till we really succeed. Turning the business into a sustainable environment for personal development, networking and interacting even more with the local community and other teams. Turning the business into a sustainable environment for personal development, networking and interacting even more with the local community and other teams. https://infinitygreece.com/ fb.com/infinitygreece https://www.instagram.com/infinity_greece/ https://www.linkedin.com/company/infinitygreececom Email: info@infinitygreece.com
John Harhas, JohnHarhas@gmail.com, +30 6989238149
---
Mparmpa Antreas / Cyprus
---
Merchandising Business / Buy and sell Farmers Market We are a fruit market store selling fruits and vegetables. Our difference is that we sell directly by farmers to consumers. We sell fresh local fruits and vegetables housed in our stores open year-rounds. I started my business because I saw an opportunity in our local area regarding the provision of fresh fruits. The is an increasing trend in healthy foods. Moreover, our business model of buying directly from farmers and overlapping mediators give us the opportunity to offer reduced prices to our customers. After the opening of our first store and the positive comments from our customers. Our plan is to open two more fruit markets and to become established selling point of fresh fruits and vegetables. https://www.facebook.com/MparmpaAntreas/
c.hadjicostis@akfreshness.com Constantinos Hadjicostis
---
Dark Restaurant Tenebris / Bulgaria
---
Hybrid Business
Restaurant
A Story of Senses
Imagine completely eliminating the visual input and relying solely on your other senses. Human behaviour and interactions completely change. Spending two hours with your friends laughing, having the time of your life and enjoying the unique experience. Now add a 5-course, state-of-the-art menu combined with an exquisite drink selection, that will take you on a revolutionary sensory journey. A once-in-a-lifetime adventure discovering tastes, people and yourself in a way you have never imagined. It was a dream of mine. A business with a cause, and a cause that is a working business. I have always been a fan of getting oneself outside the comfort zone and this idea is exactly about that. Turning the table around, so a seeing person is completely helpless and led by a blind person. The visually impaired are more capable than the rest given the right conditions. Success moment The moment I realized the team I had is my biggest asset. We have overcome so many challenges, especially in the beginning. That spirit combined with the motivation to do something meaningful, created an environment, that the client can feel is something different, something superb. Future plans To broaden our horizons to other businesses and also open another restaurant in a different country. www.tenebris.bg
booking@tenebris.bg
Plamen Veselinov
---
Oradian / Croatia
---
Service Business / products with no physical form FINANCE, IT sector Oradian's founders came together with a common mission: to create the tools for financial inclusion and to make them accessible to all financial institutions. Efficiency with automatic, simplified administration With more efficient operations, you reduce the time spent on manual processes. What used to take hours or days to complete now takes just a few minutes. And you reduce the time spent on administration by managing all operations through one central system, Instafin. Cloud-based platform for financial institutions You and your team access our cloud-based core banking platform using an Internet connection – from any device, at any time. Your data is securely stored in the cloud, reducing your risk of downtime and losing valuable data. You take advantage of these business benefits without upfront capital investment because of our subscription model. Collective knowledge and best practice from Oradian team members and their experience as financial inclusion, banking, microfinance and fintech leaders are built into the Oradian platform. This is the Oradian know-how: our practical knowledge enabling your financial institution to reach your goals and accomplish your financial inclusion mission. We share the Oradian know-how with your financial institution throughout your journey into the Oradian community, during implementation and on an ongoing basis. Follow our know-how page to stay up to date with best practice for visionary financial institutions serving hard-to-reach communities. Oradian was founded in 2012 by financial inclusion practitioners and fintech experts who spent years observing cooperatives, microfinance institutions (MFIs), microfinance banks (MFBs), rural banks and Saccos struggle to grow with the rigid technology available. Oradian's founders came together with a common mission: to create the tools for financial inclusion and to make them accessible to all financial institutions. How we built our toolset for financial inclusion.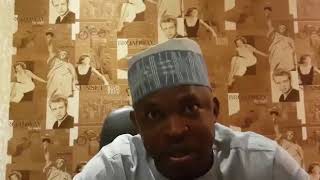 hello@oradian.com https://oradian.com/
---
Dene & Pay / Turkey
---
Service Business / products with no physical form financial & payment services Dine&Pay is a next-generation mobile payment app for those seeking to make the most of life's most precious commodity: time. We enable our users to split and pay their restaurant bill in seconds without waiting for the waiter, while earning loyalty points and discounts. Dine & Pay is a government-approved mobile payment app specifically designed for diners and tourists. Our mobile payments infrastructure enables customers to pay their restaurant bill securely without waiting for the waiter. We empower our customers to never have to pull out a card/cash again. http://dineandpay.com https://www.facebook.com/Dineandpay/?fref=ts https://www.instagram.com/dineandpay/ info@dineandpay.com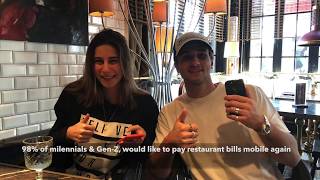 ---
GenePlanet / Slovenia
---
Manufacturing Business /production/ Healthcare GenePlanet is a global provider of innovative healthcare and lifestyle solutions based on preventive genetic testing. Through its flagship brand NutriFit, GenePlanet has emerged as one of the most important players in the field of Nutrigenomics. With a saliva sample, you can discover how your genes affect your nutrition, sports and lifestyle. Another innovation is NutriSkin – a complete DNA test for skincare in the areas of skin's appearance, ageing and need for nutrients. GenePlanet is also strongly committed to diagnostic genetic screening tests: NIPT, a non-invasive prenatal test to detect Down Syndrome and other foetal abnormalities with more than 99% accuracy, and Cancer Screen, a simple and accurate saliva-based test for hereditary risk for cancers. GenePlanet helps you to understand your genes so you can improve your life! Our vision is to help people protect themselves from preventable health risks and to implement lifelong lifestyle changes for a better and healthier life. Novel genetic-based information and personalised preventive guidelines enable people to live a more fulfilling and healthy life. Our goal is to utilise a preventive, targeted approach to help people make the right decisions related to daily lifestyle choices. In contrast to the one-size-fits-all approach, we use state-of-the-art technology to offer personalised recommendations tailored to the needs of each individual. Despite being highly scientific and professional, we make our solutions user-friendly. The information provided has lifelong value and can be easily implemented by making small daily changes with significant results. https://geneplanet.com/eu support.si@geneplanet.com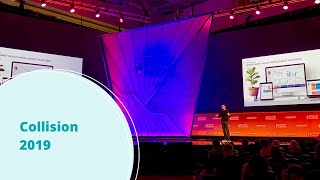 ---
Voyager3 / Moldova
---
Launch of Moldovan Voyager3 - community of board games learners Social Entreprenership Educational services, entertainment Education is not effective. Yes, this is true, we are facing depreciation of education in our country. I have a solution = gamification of learning process. In order to start to familiarize children and teenagers with this style of learning, we - Voyager 3 - started promoting board games, organizing educational and entertainmental events using games and also creating actual context games. People in Moldova are playing board games very rarely. No games using in learning processes, even on the contrary - educators are not considering games as an instrument of effective learning. After one-year work in school as a teacher during what I have observed how much children are not open for other context besides "information-copying". I decided to create "another" space for learning with "alternative" methods. Here I have added also the fun aspect - we do not promote and distribute only strongly educational games, but also funny games (simply, most people do not understant that even these funny ones can contribute to the development process of their child, relations, attitude). We realized that our business was successful at the moment when our first event gathered much more people than there were able seats. 1. We organize the biggest festival of board games in Moldova. 2. We create our own first games and promote then in the country. 3. We organize a camp for teenagers for learning throught games. https://www.facebook.com/voyager3md/ together with another our initiative which is much more directed to the nonformal education: https://www.facebook.com/domevolutii/ Instagram: https://www.instagram.com/voyager3md/ agent.idrisova@gmail.com Aina Idrisova, +37379874348
---
Sareri Barik / Armenia
---
Sareri bariq - Harvest of the mountains (translated) Social Entreprenership Food production
The business idea was based on providing employment to the villagers․ The villagers collect the herbs from the forests and mountains, then clean and pack them nicely․ These products reach stores and consumers have the opportunity to use natural pure plants․ In this way, the villagers can work and the consumers can use natural products․ As the villages are mainly engaged in agriculture and cattle breeding, the villagers do not have jobs in autumn and winter. Something had to be thought of to provide the villagers with jobs. We decided that we could collect, clean and dry plants from forests and mountains to sell in the winter. In this way, the villagers will have an income and the consumers will have the opportunity to use natural products․ I have never doubted the success of my business․ Because there was no such product in Armenia, and a good quality product is always in demand․ Future plans A dance club was opened in the village with the income from business․ For the first time in Armenia we organized a festival of surplus․ During the festival, other people were able to show their products for free, have sales and gain recognition․ In the future, we aim to organize several festivals, grow a new crop, create a new brand, which will be called "Hoghi barik". https://www.facebook.com/sareribariq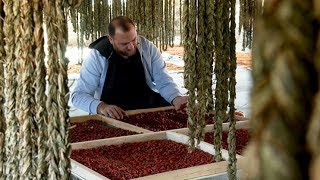 Artush Khachatryan, artushx@gmailcom, +37498509954
---
Bintern / North Macedonia
---
We connect students and unemployed people with companies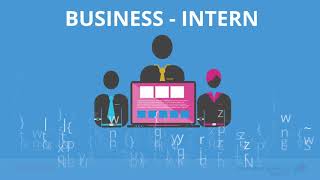 It's an online business soon we plan to go world wide. Social Entreprenership IT sector An online platform that connects students and unemployed people with companies for internships and work. We believe in the process of creating professionals from students and unemployed people through internships. We are helping students to start their corporate career as interns and learn and enhance their skills until they become professionals in their field. Also we are providing an opportunity to companies to create their employees from young ambitious people. When I got to faculty I started learning theory and at the end of the semester my faculty required every student to do internship in a company to continue in the next semester. I had a problem finding internships because I didn't know which companies in my city are working in the IT sector, are they looking for interns, how can I approach them, how to write CV and many problems. Then I though to my self how can I solve this problem and help other students that are in the same position. I decided to create an online platform that is going to connect students and unemployed people with companies for internship and work. A platform which is going to provide the right information to the students and help them to connect with companies and start internships and become professionals in the area they study. The moment I realized that the business is going to be successful is when we launched the Beta Version we managed to find a job position for one of the registered people on the platform. The feeling was amazing because we get the job done and our purpose was full filled. Since then we continued helping students find internships and work through our platform. Our future goals are to go international and help as many students as possible all around the world. It's an ambitious goal be we are designed for big thinks. We believe in the quote "Aim for the Moon if you miss you will land among the stars.". Also we want to become a platform where you can learn new practical skills and test your skills so you can find a job that perfectly fits you. Website: https://bintern.com or https://binternblog.com Facebook: https://www.facebook.com/bintern12/ Instagram: https://www.instagram.com/bintern.mk/ LinkedIn: https://www.linkedin.com/company/42969552/ Dimitar Mitrevski, dimitarmitrevski5@gmail.com, +389 72 642 390
---
MICROSOL AGRI SRL - Paulownia Trees Farm / Romania
---
Manufacturing Business /production/ Plants Wholesale My name is Ionuț Chiribău. I am the founder of Microsol Agri SRL and the founding president of the Association of Paulownia Growers in Romania, from Borniș village, Neamț county. I studied business management and economic management at Economic Studies Academy from Bucharest, Romania. My life motto is "People can overcome their condition and achieve success only if they are passionate and dedicated to their cause".
Out of the desire to develop a business in rural area, we set up in 2014 the first Paulownia plantation, on an area of 1 ha. Encouraged by the development of trees, I developed the business and currently have 3 ha and another few ha in several places from our country . Also, my company developed a product from paulownia: the hexagonal mirror, which is produced in different sizes.
Called the Princess Tree, Paulownia is a hardwood tree originally from China. The tree, originally called pavlovnia but now spelled paulownia, was named in honor of Queen Anna Pavlovna of the Netherlands (1795–1865), the daughter of The Emperor Paul I of Russia.
I found out about this opportunity a few years ago from a friend who asked me to help him looking for more information about this tree. At that time, I knew nothing about Paulownia, what it is or what it is used for. Documenting myself, I was deeply impressed by the fact that this tree grows in 4 years as much as other trees in 10, 20 years, even more. In time, I studied the opportunity even more profusely and that's how I became a paulownia farmer today.
A paulownia plantation can generate at maturity a profit of about 30,000 euros per ha.
In addition to this business, I am the founding president of an association that promotes these plantations in Romania, the Association of Paulownia Growers in Romania, to unite all growers from our country and to promote the culture of Paulownia.

In Germany and Japan, Paulownia tree is called kiri, and my name is Chiribău (spelled Kiribau). Now, my friends are calling me Chiri (Kiri). So, nothing is accidentally. Two years after starting to cultivate, I realized that I was on the right track. I am also encouraged by the fact that the number of growers is large and constantly growing.
The future belongs to those who dream big and who put passion into everything they can to put their ideas into practice. I am an optimistic person, with a sense of humor and very determined. I don't like negative people. I work 14 hours per day, I ride my bike and I get rid of stress by digging in my paulownia plantation. I like to finish all my projects. Since college I have earned money by doing projects. When I work for myself, I get very involved doing it with pleasure.
I have several future projects to implement:
*ensuring the paulownia plantation through a specialized company,
*recognizing the paulownia plantation by the Ministry of Agriculture and accessing European funds for its development
*producing small furniture and selling paulownia honey in luxury restaurants in the big cities. https://www.facebook.com/pg/asociatiepaulownia/posts/
http://www.asociatiepaulownia.ro
https://www.facebook.com/chiribauionut
chiribauionut@gmail.com IONUT CONSTANTIN CHIRIBAU, chiribauionut@gmail.com,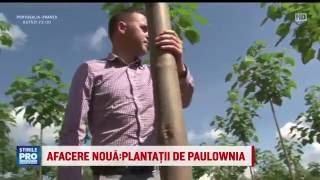 ---
DNA Medical / Cyprus
---
Merchandising Business / Buy and sell/ Medical Disinfectants We are a medical company focusing on disinfectant products for hospitals. We started our business after our studies. We saw a niche in the market of disinfectants in Cyprus and since then we provide this service to mainly hospitals. After we made our first sale, we realised we are successful. Future plans involve to expand in all Cyprus.
D.N.A Medical Equipment Ltd , Demetris
Antreou, andreou@dnamedical.com.cy Demetris Antreou, andreou@dnamedical.com.cy
---
NISYRIO / Greece
---
Social Entreprenership Environment Plastic recycle and re-use in the island of Nysiros Nysiros is a very small Greek island with 950 habitants and no drinking water. The state needs to move drinking water every day with tanks and the citizens are familiar to buy bottle water. Also in a golf of the island the waves brings plastic bottles from other areas and parts of the Aegean sea. Until now the municipality just collect all those plastics and move them in a specific area for garbages. A group of 5 young people realise that there is no need to throw all that material and they make a plan for recycle and re-use of the plastic for covering every day needs of the citizens and the visitors (plastic cups, places, broom) but also the municipality and the market (souvenirs). With the support of Robert Bosch Foundation the team buys all the needed machines and a 3D printer and now they can print all small level plastics needed in the island. The future goal is to stop 100% plastic pollution in the island, to create a good practice and to cooperate with other youth and business initiatives in neighboring islands. http://nisyrio.gr/ greg@nisyrio.gr Greg Haji Joannides, Creative director
---
Academia de Sommelieri / Moldova
---
Social Entreprenership Social Services
Education of people in the field of wines. We learn about wines and other alcoholic beverages. About serving wine, about proper wine consumption, about cooking and more. I am a specialist in this field. I wanted to share my knowledge with others We realized we are successful, when I found out I had no competition.
International school development is our future plan. +373 69006547 fb.com - Daniel Frumusachi somm.daniel@gmail.com daniel.frumusachi.01@gmail.com 069006547
---
Cardinal Bites Ltd. / Bulgaria
---
Manufacturing Business /production/ Food production Cardinal Bites are the very first protein bites without added sugar in Bulgaria, created for people who care about quality food, while maintaining an optimal shape and the appetizing, exciting taste. Transforming temptations into protein innovations - that's the mission. The problem was solving the dilemma between guilty pleasure and maintaining an optimal shape. I realized that if I don't do it now and share my solving of the problem - no one will. Leaders in a the protein segment in Europe: this is our plan for the future. https://cardinalbites.com/?lang=en https://www.facebook.com/CardinalBites jassy@cardinalbites.com Jasmina Gevezieva; +359879189150
---
Celtra / Slovenia
---
Service Business / products with no physical form IT sector At Celtra, we make software for the most innovative brands and creative thinkers. Our team is a collection of talented individuals with unique backgrounds ranging from SaaS, creative and media agencies, ad tech, and brand marketing.
A lot has happened since Celtra launched its first creative software in 2010. Yet there's one thing that has remained constant: our passion to enable creativity in marketing and build software that makes content creation better, faster, and more efficient.
We're on a journey to create something new in the creative technology space. If that excites you, consider joining us.
Our advantages:

1․We are driven.
We maintain relentless motivation and focus on the end goal.

2․We are team players.
Working toward the winning product through collaboration, partnership, and trust.

3․We are customer-focused.
We are devoted to customers and their needs by creating true value for them.

4․We are constant learners.
We seek, own, and share what works and what doesn't, everyday.

At Celtra, it's all about looking beyond the surface, beyond the numbers, and really trying to see the qualities that are at the core of the person, their talents; the discovered ones or better still, the undefined ones․
We wanted to automate a lot of processes and make it easy for people to use
Just Got Easier.
Finally, automation is here for creative production, allowing design and marketing teams to multiply creative volume and variety, go to market faster, and out-market the competition
Design On-brand Templates & Toolkits
The built-in intelligence for templates includes automated layout and management of line breaks, as well as smart image cropping across any channel and format.
Access a wide range of creativity features and animation tools designed for creating unique, brand-specific templates.
Separate Content from Design With Feeds
A central content repository makes it easy to tag and organize headlines, descriptions, translations, CTAs, and more all in one place.
Make changes to messaging or product assets and automatically update creatives in real-time, without ever opening a design file.
Generate New Creatives in Minutes
Toolkits with templates pre-built across channels and sizes allow non-designers to easily generate assets on demand, by simply choosing a design and adjusting content in a feed.
Get hundreds of images, banners, or videos ready to go in minutes.

When you add Creative Automation, you reduce the friction of creating new assets, giving your teams agility, speed, and additional capacity. https://celtra.com/contact-us/
https://twitter.com/celtra
https://www.facebook.com/celtra
https://www.linkedin.com/company/celtra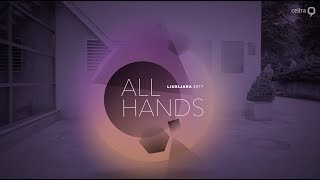 ---
ProCube / Turkey
---
Service Business / products with no physical form IT sector Procube aims to provide solutions to human needs by using up-to-date technology. It adapts its theoretically developed solutions to life in a way that will benefit people and their environment.

In pursuit of production and discovering new things. In today's world of objects, everything is changing rapidly, and companies that can keep up with the digital age accomplish the way to progress through change. Procube, which aims to create solutions that are simple to use but detailed, measurable and traceable while producing, sees customer satisfaction as the basis of collaborations.

Easy adaptation to the changes brought by the age is simple with Procube. Offering new opportunities in many areas of life, the company responds to the social, economic and environmental problems of the 21st century with its products. In short, the company that places its customer satisfaction-oriented business in a fast and reliable systematic scheme; integrates technology into life. Procube; aims to research, discover and solve the needs with the latest technologies in this path it has set out to make human life easier and more reliable. Mision By ensuring that every employee in the production process is interconnected in the virtual and real world; To be a leading company in its field with innovative initiatives that always think forward and invest in the future in the field of technology. To apply a service inspired from life, offering functionality and flexibility to life in all areas with the technologies we have developed. To produce common solutions for individual business ideas, to construct corporate business ideas in line with the needs of the institution and to present them to the service of the institution. To produce internal business ideas and make them suitable for the use of the related sectors. Innovative technologies, designs and products based on innovation; as a leading brand, to present to the market in the field of technology as an important player. https://www.procube.com/ info@procube.com.tr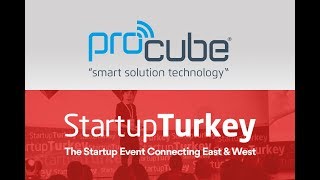 ---
Mediatoolkit / Croatia
---
Service Business / products with no physical form Business Service Mediatoolkit is the fastest way to find out when something important about your business is mentioned online. It is a media monitoring & analytics tool that gathers information from millions of internet sources and notifies you in real time when someone mentions your brand, company, or competitors. Mediatoolkit was launched in 2014 by Degordian, an independent digital production&marketing agency with 8 years of experience in creating award-winning digital products. Due to rapid growth, we began operating as a separate company in 2016. We currently have 45,000 users from 105 countries around the world. VISION We want to help people around the world make better business decisions by delivering relevant information at the exact moment when they need it. Our goal is to become the number one provider of relevant information for business people around the world MISSION Mediatoolkit is solving the problem of finding meaningful business information by building a global media monitoring, analytics & management solution with top-notch customer support that is easy to use for everyone.
https://www.mediatoolkit.com/about-us info@mediatoolkit.com
---
Design and production of wedding and evening dresses / North Macedonia
---
Manufacturing Business /production/ Clothing We can make your dream come true! When I finished my education with my profesor Izet Curi, one of the best couturier, designer and pattern maker in Paris, I realized I can start a business. https://www.facebook.com/LdesignStudioZaVencaniciBitola/ hristinalozanovska@yahoo.com Hristina Lozanovska tell. ++38975666121
---
Aregak Bakery & Café / Armenia
---
"Breaking Bread and Barriers" Social Entreprenership Restaurant Aregak Bakery is the first and only inclusive café in Armenia. These means that we proudly and intentionally train and employ a number of young adults with disabilities and mothers of children with special needs. Our barrier-free environment provides the perfect setting to promote the skills and abilities of people with special needs while increasing their public visibility. Our mission is to model inclusive workplace practices while providing high-quality products with impressive service. Aregak Bakery & Café was inspired by a young man named Mikayel. As a child, Mikayel began attending our Emili Aregak Center for kids with special needs in Gyumri, Armenia. Several years later, when he began vocational school, our staff were thrilled for him. Mikayel wanted to earn a certification that would enable him to employ his skills in a café or restaurant.

Although he successfully participated in class, he was unable to secure the mandatory internship needed to complete his degree. Because of the stigma associated with Mikayel's Down's Syndrome, no kitchen was willing to take him on, despite his training, positive attitude and work ethic.

So Mikayel did his internship in our Emili Aregak kitchen alongside Anahit, our then chief cook (and mother of a young man with cerebral palsy). After months of baking for our center's children and staff, Mikayel gave us a great idea: what if we opened a bakery that would employ young adults like Mikayel and moms like Anahit?

In 2017, with the help of an EU grant and donations and support from several other organizations, Aregak Bakery went from a dream to a budding reality. We opened in September 2018.

Watch a short video of Mikayel and Anahit at work here: https://www.youtube.com/watch?v=XWnK5R8mOKk We realised we are successful, when Armen Sarkissian, the president of Armenia, visited a couple months after our grand opening! He affirmed our mission, became friends with our staff and promoted our work, helping to normalize the concept of staff with disabilities. Recently, we created the "Caritas Aregak Foundation," a newly registered Armenian charity foundation which governs both our Emili Aregak Center and Aregak Bakery. In the future, we hope to open more inclusive social enterprises in Gyumri! www.emiliaregak.am is the website of our "parent" Caritas Aregak Foundation, https://aregakbakeryandcafe.weebly.com is the bakery's website. You can find Aregak Bakery on Facebook, Instagram and Youtube as @AregakBakery. s.stites@caritas.am Sarah Stites, s.stites@caritas.am, +374 77 575 269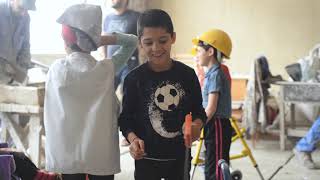 ---
Doctrina / Slovenia
---
Service Business / products with no physical form Education services Doctrina's mission is to deliver high-quality online education to pharmacists, specialist retailers, and other healthcare professionals through effective interactive video courses.
We believe that professional development is crucial. That is why we make the latest information available to pharmaceutical companies, pharmacies, and healthcare professionals anytime and anywhere.
We provide pharmaceutical companies with fast, efficient, and measurable transfer of information on innovations, expert content, medical devices, and research. Doctrina brings together 1,000,000 healthcare professionals from all over the world. The advantages of our service 1․Short courses - approx. 8 minutes Unlike traditional lectures, which may last up to 1 or 2 hours, our lectures are divided into short videos. 2․NPS (Net Promoter Score) An NPS score at the end of each course gives our subscribers a measurable insight into the state of the campaign and the opinion of the targeted audience. 3․Customised education Doctrina develops unique e-learning solutions tailored to the needs of professional users. 4․Analytics and reporting Doctrina ensures 24/7 access to campaign data. At the end, you receive a detailed performance report 5Compliance with GDPR Doctrina is a closed community for professional users. Each user is manually verified and assigned to the appropriate unit/profession 6․Online courses for the further professional development of pharmacists and pharmacy technicians. Being able to give expert advice to patients is the result of regularly refreshing one's knowledge. Our courses include: New drugs and pharmaceutical innovations Research and guidelines Disease awareness Best practices Medical devices Improving patient care Doctrina online courses improve your understanding of current industry standards and help you in your day-to-day work in pharmacies. Certified courses All content will be certified and can form part of your continuing professional development (CPD) records in the UK. https://en.doctrina.biz/pharmacists/ https://www.facebook.com/doctrina.biz/ https://www.youtube.com/channel/UCLQpaO2bYzrrVd5svct5d0A/videos https://www.linkedin.com/company/doctrina/ info@en.doctrina.biz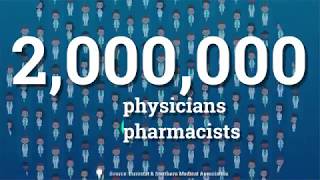 ---
Nanomik Biyoteknoloji / Turkey
---
Manufacturing Business /production Biotechnology Every year in the world, approximately 2.5 billion tons of fresh fruits and vegetables are produced, however, nearly 25% of the total amount is lost because of the microorganisms. Due to struggle with this problem, chemical preservatives are used but these chemicals include harmful ingredients to human, animal health and the nature. Besides, 70% of product loss occurs in post-harvest process and there isn't any specified natural preservative for these stages.

Mikoks is a natural preservative which is developed for preventing loss of fresh fruits and vegetables for post-harvest process.
Nanomik's Co-founder and CEO Buse Berber Örçen has been elected as 'The Best Entrepreneur of 2018' and 'Best Innovative Woman of 2018' categories at IDC Women in Technology event. We have quality and applicable products and it helps us to have new ideas and create new products our products 1․Agriculture Mikoks EC- Plant Based Biofungicides Biofungicide for grapes and tomatoes against powdery mildew and grey mold 2․HORECA Bioflux- Fruit& Vegetables Disinfectant Natural washing solution for professional kitchens 3.Consumers Biomik- Washing Solution Natural fruit & vegetables washing solution for home usage https://www.nanomik-tech.com/
https://twitter.com/NanomikOfficial
https://www.facebook.com/nanomikbio/ info@nanomik-tech.com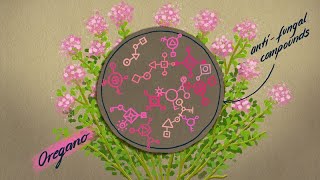 ---
TalentLyft / Croatia
---
Service Business / products with no physical form HR services We are a group of people with a simple goal to help TalentLyfters grow their companies by building awesome teams!
We Just Wanted to Help Businesses Grow
I remember myself in, sitting in a room, thinking about a solution me and my team could invent to make businesses more successful.

Then, we started thinking about what was the most important factor of every business' success. Without too much thinking...we knew, 100%, that the answer was PEOPLE!

From there, and idea to build a solution for finding and hiring best employees was born! We knew that this was the best way of helping companies build awesome teams and grow.
We are a group of people with a simple goal to help TalentLyfters grow their companies by building awesome teams. We support freedom, innovativeness and openness. We like to brainstorm, come up with new ideas, talk about future, motivate others, constantly make our product better, listen, help and support each other, talk to our customers, learn from our customers, grow our team with awesome people, make new things and learn... We like to work because we love what we do! Sometimes, we organize... Sometimes, we plan... Often times, we don't put our plans into actions. When you want to be innovative, make something different and unique, it is important to be able to think outside the box and skip the rules. The Reason We Exist We are here to transform the world of Talent Acquisition, and we believe we are on the right path. The fact that we have all put our hearts towards the same goal, makes achieving it much easier and more enjoyable. We celebrate every progress and success, and we see them as steps towards a solution for something much bigger. Besides finding and hiring best job candidates, we have a mission to educate recruiters, HR professionals and small business owners about the importance of people and talent acquisition. Successful recruiters are constantly talking about improving candidate engagement, candidate experience, hiring analytics and recruitment marketing efforts. On the other side, there are many that are still not aware of the meaning and importance of these areas of recruiting.

Internally, our goal has always been to build a diversified team with people from different backgrounds, personalities, hobbies, interests, professions and skills. We believe that we are where we are today because of our team.

We are programmers, innovators, designers, basketball players, runners, readers, psychologists, marketers, tennis players, cyclists, parents, travelers, food lovers, thinkers, photographers...

Every single one of us is special in some kind of way. However, without the combination of everyone's' knowledge, skills, way of thinking and acting, TalentLyft wouldn't be the same. It's Fun, But Be Ready To "Sleep Faster" It's pretty simple to us. Either you work or you don't. We believe in getting the things done. There is no grey area. It's better to work productively 15 minutes than to look at the screen from 9 to 5. Our product was basically made during one of our hangouts, so we're still working that way. Do not think of it as work, but as fun! Why? Because if you come to work happily, then you will be productive. Everybody has its own process that works for them, and we respect that at TalentLyft. You need to get more sleep? No problem! You need to work from home to be productive? Stay at home and do it! But get the things done! It's an everyday challenge, positive pressure to be happy and smile. We don't do the things in a bad or negative way. Our product needs to evolve, our ideas need to flourish, and no matter how stupid it may sound, it's not. Say it out loud and let's brainstorm it. Working for TalentLyft is a challenge. Therefore, if you choose to accept it, you are becoming a part of the team. We never let our teammates struggle alone. Having any kind of problems? We are here to help you. Our product TalentLyft is the world's most complete talent acqusition software. It offers all the features employers need to find, attract, engage and hire top candidates. Our story We're not here just to sell our product and get rich (although we wouldn't mind it 😁). We're here to help companies thrive by hiring great people and building awesome teams. We love building innovative recruiting software. Yes, we're a bunch of nerds. 🤓 But what makes us happiest is knowing that our product is making a difference both for HR teams and millions of candidates around the world. Our goal is to make recruitment easier, faster and more fun - both for HR teams and candidates! This is why we created TalentLyft - a world's most complete talent acquisition software. 🎯 Our recruiting software is unique in a way that it offers all the features employers need to find, attract, engage and hire top candidates. In other words, TalentLyft is a full stack recruiting software which integrates Applicant Tracking System, Recruitment Marketing Platform, Sourcing and Talent CRM solution under one powerful platform. 💪 Armed with all the TalentLyft's cool features, employers can automatize their boring, administrative tasks and focus on what's truly important - building relationships with candidates and providing a great candidate experience. It's a win-win situation! 💑 https://www.talentlyft.com/en/
---
THERMINK / Cyprus
---
Polyurethane waste management system Manufacturing Business /production/ Unfortunately, industrial polyurethane waste can not be reused like other thermoplastic materials (e.g. polystyrene). This is the reason why, in Cyprus, until recently polyurethane waste ended in landfills and junkyards. Investing in research and high technology, the company has created an innovative application for the treatment of waste polyurethane foam ending in a product for insulation. A major problem that many companies used to face in Cyprus, was the management of polyurethane waste resulting from production and use of polyurethane products. Our company saw this problem and after some detailed research ended in a product were recycled polyurethane is mixed with other products and creates an insulating final product for the use as a thermal and acoustic insulation in roofs, floors and ceilings. After our first sell we realised we are going to be successful. Expanding in international markets is our future plan.
Antonis Kountouris - kountouris.a@gmail.com
---
DEGUSTARIUM / Romania
---
Social Entreprenership Food Production and Provider Degustarium has became a place of sale for traditional products, where small producers from our community bring their products and capitalize their productions. Homemade products are the concern of people from the highlands throughout Europe, and in our community, until recently, few people hoped that they could make their ancestors gastronomy known by capitalizing it. If a year ago just 3 producers joined the concept we initiated, today we enjoy over 30 local producers. Called the Princess Tree, Paulownia is a hardwood tree originally from China. The tree, originally called pavlovnia but now spelled paulownia, was named in honor of Queen Anna Pavlovna of the Netherlands (1795–1865), the daughter of The Emperor Paul I of Russia.
I found out about this opportunity a few years ago from a friend who asked me to help him looking for more information about this tree. At that time, I knew nothing about Paulownia, what it is or what it is used for. Documenting myself, I was deeply impressed by the fact that this tree grows in 4 years as much as other trees in 10, 20 years, even more. In time, I studied the opportunity even more profusely and that's how I became a paulownia farmer today.
A paulownia plantation can generate at maturity a profit of about 30,000 euros per ha.
In addition to this business, I am the founding president of an association that promotes these plantations in Romania, the Association of Paulownia Growers in Romania, to unite all growers from our country and to promote the culture of Paulownia.

In Germany and Japan, Paulownia tree is called kiri, and my name is Chiribău (spelled Kiribau). Now, my friends are calling me Chiri (Kiri). So, nothing is accidentally. One of the most important steps in setting up a social business is the identification of the community need. As a rule, poverty, depopulation, declining birth rates, lack of jobs, increasing the average age are factors that lead to a decrease in the potential of an area. When we noticed that less than a year we achieved a bigger number of members of our social cooperative, all of them members of our community, knowing that we could help each family member to valorize their products and their work, we realized that we your on the right way. And the moment we signed agreements with specialized stores from big cities was the happiest one for us also! When you're getting a phone call to receive thanks for your work, this is a great achievement for all your efforts. We want to achieve a number of objectives in the near future:
*the tourist rise of the area through some gastronomic and ethnographic culture events, *supporting small producers,
*initiating other social business programs to support the inhabitants of the area, given the cultural contrast in the area. https://www.facebook.com/DegustariumGhimes degustariumghimes@gmail.com, Ramona Pal, degustariumghimes@gmail.com, 0040769 066 815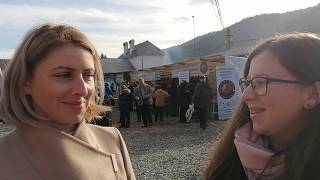 ---
Edutailors / Greece
---
Social Entreprenership Education services Quality education is a difficult task, which few schools manage to achieve. If one takes into account the socio-economic profile of students, private schools, both in Greece and abroad, have the same performance as public ones. However, private school graduates have more opportunities to be admitted to the best IVY league and Russell Group universities in the world. However, not all students can afford to go to private schools. For all of the above reasons, our mission at EduTailors is to offer the best possible education to all families. At a cost that will not force them to choose between their financial stability and their children's ability to grow. EduTailors provides online courses to Greek students. The lessons are either private or group in a live or recorded way. Technology allows us to bring together remarkable teachers with students from all over the world with full transparency and evaluation, which according to educational research leads to better results. We are a team of educators, developers and designers with 40+ years of online experience. Our founder, Dimitris Mantoulidis has extensive experience in the global educational firm, having worked in the private sector education department of the World Bank (IFC) and at the online university Strayer University (NASD: STRA). The main thing is that he comes from a family of teachers, which runs one of the best Greek schools. The best international practices, the ease of technology, the plethora of distinctions (national and international) and the experience of 40+ years in the field of education are at the service of students, parents and teachers. According to an OECD survey (2018 Education for a Bright future in Greece) only 40% of Greeks are satisfied with the education system. The main reasons for this low rate are: *Lack of transparency and evaluation *Lack of autonomy *Lack of technological infrastructure Possible solutions According to the OECD (2017 Education Policy in Greece: A Preliminary Assessment), 77% of high school students in Greece choose tutoring and private lessons, a number that reaches 99% in high school! This is also the case with students in private schools, which has a financial impact on every family. Restrictions *Can your child be absent from class? *Does your child have the courage to ask questions in front of other students? *Can you attend your child's class? Are you looking for an alternative? Come online! Online education solves the above problems. With broadband internet both transparency and access to quality educators and content has become possible. Transparency improves textbooks and enables talented teachers to be discovered. Online Advantages Flexibility: We adapt to your program, with online courses from wherever you are Interactivity: This is not about passive monitoring! Each student and teacher has a digital board at their disposal and sees each other as if it were a private lesson. Critical thinking: Development of critical thinking using case studies Time: This results in more time for the children, who can use it as they wish Access: The student, parent and teacher can watch each lesson videotaped Options: Access for both students and teachers to students or teachers who until now were not geographically accessible There are platforms with video lessons and others with online in particular. The appropriate platform, however, should combine both and operate based on the following factors: *Evaluation *Knowledge of the Greek educational system *Transparency *Experience *Proven technology On our platform we give you the opportunity to choose for yourself what you will learn, who will teach it․ We also have the opportunity to train teachers, which is free, because we need quality education and an educated society. By attending the EduTailors Atelier program you will be able to benefit from the following: *You become a member of an educational community *You enrich your knowledge *Course ideas *Course organization *Ease of use of digital media *Skills Development EduTailors Atelier teaches you the basics of teaching and learning with a tablet and computer. Interactive guides provide you with multiple ways to learn and include the materials and instructions you need to create tasks in MS Office, as well as Google and Apple products. They also teach you how to use some of the applications at the same time, so that you can be more creative with your students during the lesson. Earn what you deserve When you're ready, try out the new skills you've learned by taking interactive tests on the EduTailors platform. Pass the test and win your "mark". It's a fun way to watch and share your progress. By passing the test, you are recognized as a certified EduTailors instructor and you can use our logo and share it with the rest of the world. *Certification After completing the EduTailors training program, you will receive the certification that will be reflected in your profile in the form of a "badge". The certification gives greater confidence to the teacher regarding his ability to plan and organize the course online and offline https://www.edutailors.com/el/contact/ https://www.facebook.com/edutailors/ https://www.linkedin.com/company/edutailors/ info@edutailors.com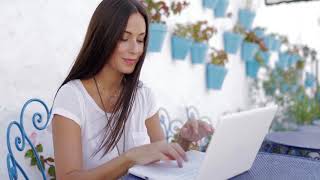 ---
NaseKomo / Bulgaria
---
Manufacturing Business /production Industrial-scale production We are entrepreneurs, scientists, and experts working for a sustainable future
What do we do
We rear Black Soldier Fly to produce insect protein, oil and fertilizer for the feed and agriculture industries.
Where
Our first industrial-scale production facility is in Bulgaria. Here, we benefit from the advantageous labor and business conditions, as well as the proximity to some of our target markets – Greece, Turkey, Western Europe.
Nasekomo's in-house developed fully automated technology allows for scalable and cost-efficient production of insect products. Why Insects
The Problem: The world needs more proteins
Global fish and meat consumption is on the rise due to growing population and incrase in income. However, current protein production practices are not sustainable and facing a number of problems:
Insects are an efficient solution
Research shows that insect-based protein meals can partially or completely substitute existing feed stock
Fast and highly efficient reproduction
Insects reproduce fast and are very efficient in gaining body mass, thus minimizing protein production costs. Specifically, an adult female of our insect of choice, the Black Soldier fly can lay up to 1000 eggs. During its lifecycle, the fly feeds only in its larval form, which means that the adult flies are not potential carriers of diseases and do not require particular care.
60% of organic waste is converted in 2 weeks
In less than two weeks, insects can convert 60% of organic waste into proteins, lipids and other useful substances in a local loop. After hatching the larvae feed voraciously, converting waste into protein and lipid-rich body mass. The BSF larvae reach maturity in only 12 days during which time they increase their weight 9000 times.
*Nasekomo Revolution We deploy the principles of circular economy and have a zero-waste production Nasekomo drives circular economy by transforming organic agro-industry by-products into animal proteins through Black Soldier Fly (BSF) insect farming. The frass produced by the insect is an organic low-carbon-footprint fertilizer. Furthermore, it also prevents the impoverishment of soil by re-injecting in the ground various micro-elements taken for the local agricultural coproduction. *Nasekomo lowers the carbon footprint of the feed industry We aim to build our factories next or in close proximity to agro-industrial sources of feed for our BSF larvae. Eliminating the need for long-distance transportation significantly decreases the carbon footprint of our production. Furthermore, as we plan to build our factories around the world, they will be also closer to aquafeed producers globally, allowing them to benefit from locally-available protein sources. The frass is a fertilizer which unlike chemical fertilizers is produced without additional use of energy, and is reused locally with limited transportation. *Nasekomo provides an alternative to fossil fuel based fertilizers The main fossil fuel impact in our production comes from one of our products – the fertilizer. It replaces traditional chemical fertilizers, which are made from fossil fuels. Thus, our production provides an additional sustainable and environmentally friendly product. We deploy vertical farming to limit land use Our solution does not require arable land, and due to vertical farming takes up far less land than traditional protein production methods. *Our products naturally improve animal health Studies show that insect fat fraction has anti-bacterial and anti-fungal activities that improve animal digestive track health. Furthermore, depending on the animal (fish species included), the chitin is also an immunity enhancer – it enhances the growth of beneficial intestinal microbiota with positive effects on performance and health. *We help preserve the biodiversity and keep the value chain plastic free Salmon and shrimp FIFO ratio (fish-in-fish-out) for 1kg weight gain is 3.16kg and 1.4kg of wild fish respectively. With the expected growth in aquaculture, such ratios will quickly become unsustainable, and lead to wild fish stock depletion. By using insect meal, instead of fish meal, our oceans' biodiversity could be preserved not only in terms of the wild fish saved, but also in terms of the eco systems they support. Environmental goals Our insect production helps achieve several of the United Nations Sustainable Development Goals (UNSDGs). *12 RESPONSIBLE CONSUMPTION AND PRODUCTION We use the principles of circular economy to responsibly upcycle agro-industry by-products into animal protein, oil and fertilizer *13 CLIMATE ACTION Nasekomo's production limits the carbon footprint of the feed industry and provides an organic alternative to chemical fertilizers. *14 LIFE BELOW WATER Our proteins are an alternative to fish meal, which is produced from wild fish caught in our oceans. Thus, inclusion of more insect meal into animal feed will help preserve biodiversity and preserve the ecosystems supported by wildfish. *2 ZERO HUNGER We use vertical farming to reduce the land needed for our production. This land can then be used to grow crops to feed the increasing number of people on the planet. https://nasekomo.life/impact/#impact2
https://www.facebook.com/NASEKOMO/
https://www.linkedin.com/company/nasekomo/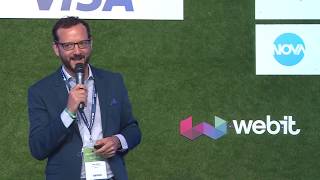 ---
Vita Plast / Cyprus
---
VITA CYPRUS LTD was founded in 1983 by Barnabas A. Barnabas and since then has developed into the largest manufacturer of plastics in Cyprus by the method of rotational molding (rotational molding) under the brand name VITAPLAST.
In 2000 VITAPLAST expanded its industrial facilities in the Industrial Area of ​​Athienou, implementing a new investment strategy in modern equipment. Today, VITAPLAST factory is by far the largest of its kind in Cyprus. It is built on 10,000 square meters and has the ability to manufacture the largest plastic products in Cyprus and maintains the largest variety of products like water tanks, flower pots, canoes, road barriers, chutes, dog houses, beach chairs, bins etc.
VITA CYPRUS headquarters are located in the privately owned building "VITA COURT" in the area of ​​Strovolos in Nicosia.
Website : www.vitaplast.cy
Facebook : https://www.facebook.com/vitaplastcy
Instagram : https://www.instagram.com/vitaplast_/?hl=en
LinkedIn : https://www.linkedin.com/company/70375541
---
DEKSA / Cyprus
---
D.E.K.S.A. was founded in 1960 by Benon Eojourian, headquartered in Nicosia, Cyprus. D.E.K.S.A. Ltd. is a leading distributor of Commercial and Industrial Equipment, with a focus on Commercial and Industrial Laundry Equipment, Dry and Wet Cleaning, HVAC and Steam Engineering Equipment, Measuring Instruments and Hygiene Equipment. In 1985, D.E.K.S.A. Ltd. established its sister Company Neroclean Co. Ltd. which specialises in Water Treatment Systems and Chemicals. All which complement each other in various projects. In 2020, D.E.K.S.A. Ltd. expanded its line of business to Hygiene Equipment for industrial, commercial and retail customers. With 60 years of experience in the industry, D.E.K.S.A. Ltd. is confident to provide integrated solutions in design, development, supply, installation, maintenance and servicing for all its business activities. This company is a family business, where young people are very much involved in the development of this company and stand at the leading positions. One of the challenges of the company that young people identify is to try to merge the young ideas together with the old generation's experience. "Now young people want to do many things at the same time time to many different directions, which is one of the success points of our business, however, it takes time until the previous generation trusts us" ,- says Rosalie Gorgorian, The Head of Strategy and Business Development. Website: https://www.deksa.com/
---
NICOLAIDES & KOUNTOURIS Metal Company / Cyprus
---
NICOLAIDES AND KOUNTOURIS METAL COMPANY LTD serves the construction industry by providing standard and custom-designed steel structures as well as cold formed steel sections, roof claddings and insulation panels. With modern plants in the Geri Industrial Area just outside Nicosia, Cyprus, measuring over 17.000 m2 including ample storage area, the Company is well equipped to meet the needs of local and overseas customers. Our goal is not merely to act as suppliers, but above all to offer our clients practical advice at every stage of their project, from design to installation. By cooperating with NICOLAIDES AND KOUNTOURIS METAL COMPANY LTD, you can rest assured that you have found a serious and reliable construction partner; one who is committed to the delivery of quality solutions which will significantly contribute to the timely and cost-efficient completion of your projects. EXPERIENCE & TECHNOLOGY Established in 1977, NICOLAIDES AND KOUNTOURIS METAL COMPANY LTD offers you the benefits of decades of experience in the field. At the same time, and as a growing and forward-thinking company, we keep an eye on the latest technology and incorporate it in our production lines in order to deliver the best possible material quality, durability, and energy efficient solutions. Staff training goes hand-in-hand with the implementation of the latest European recommendation for steel construction (including BS 5950) with stringent quality control at every stage of the manufacturing process. By investing in both our personnel's skills and advanced technology, we have established our position as leaders in the market in Cyprus, while paving the way for overseas expansion. Website: https://nkmetal.com.cy
---
---